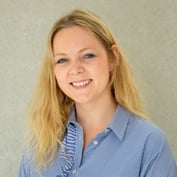 Anouk Van Dingenen is an ambitious International Fashion Management student at Antwerp Management School wrote about her experience in London with her class.
From November 19-21 2018, MIFM travelled to London to discover the New Business of Fashion in collaboration with The Argonauts. This was an inspiring trip in which we had the possibility to discover new brands, new business models, and new innovations in the fashion industry.
Day 1 – Matches Fashion / Gieves & Hawkes / Burberry / Dover Street Market / Holition / London College of Fashion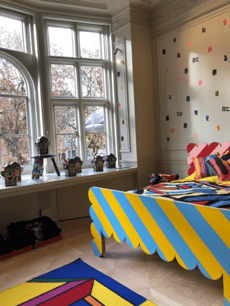 After arriving in London and dropping our bags at the hotel, the trip kicked off with a visit to Matches Fashion. Matches Fashion is a fashion retailer offering multiple (high-end) brands both online and offline. They carefully decorate their stores in collaboration with different artists and brands. Next, we headed to Gieves & Hawkes, a prestigious brand that offers traditional bespoke tailoring for men and even makes the costumes for the Queen's guards. Here we were able to see a famous suit they designed for Michael Jackson (so cool!). After, we hit the Burberry flagship store in Regent Street and then headed to the Dover Street
Market, a cool-looking concept store that offers interesting and more alternative brands. After visiting some shops, we went to Holition, a digital agency working with companies like make-up brand Charlotte Tilbury and fashion brand Uniqlo. Here we learned about emerging technologies primarily in retail settings. Finally, the first day wrapped up at the London College of Fashion with an inspiring lecture on ethics and design.
Day 2 – Interlaced / Realities Centre / Depop
The next morning was all about combining fashion and technology at Interlaced and Realities Centre. At the Realities Centre, we learned how Virtual and Augmented reality can be integrated in the fashion industry and even got the chance to design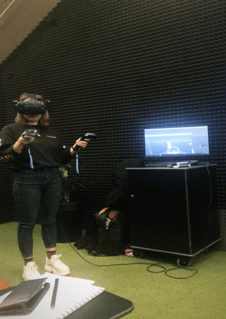 clothing in VR ourselves! This was a very cool experience, although we have to admit that designing clothes in VR is not at all our strongest point. Good thing we're studying the management part of fashion
During the afternoon, we had some free time and what else would you expect fashions students to do besides shop? We were excited to check out the Victoria's Secret (except for the only male in our program who we could not convince to join us...).
After a shopping break, the last stop of the day was at Depop, a company that provides a shopping community to its clients where they can sell old clothes and buy 'new' ones. The goal of the company is to disrupt the fast-paced fashion industry by giving clothes, shoes, and accessories a second life. The visit was eye-opening and the positive vibe and enthusiasm of the employees was contagious. Depop was the perfect way to wrap up the second day
Day 3 – Shoreditch / Unmade / Ananas Anam
During our last, day of the trip, we visited Shoreditch, Unmade, and Ananas Anam. Shoreditch, located in East London, is a trendy, up-and-coming district in which several new and original concept stores are located. One of the shops we visited was called "Not just another store". In this store, independent labels are sold and you can even buy a coffee to drink while you shop. We loved this store so much that we are pretty sure that 50% o the products were sold out after our visit! That may be a slight exaggeration, however this w
as a nice store tostore some unique pieces.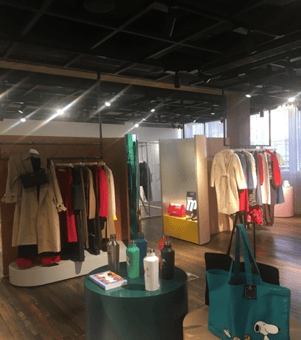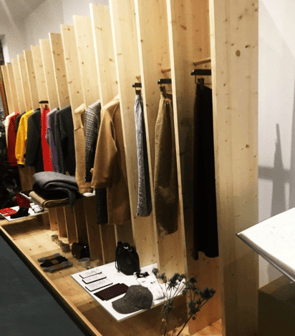 In the afternoon, we visited the last two companies of the trip, Unmade and Ananas Anam. Both companies want to tackle the problem of waste and the lack of sustainability in the fashion industry. While Unmade focuses on products tailored to customer's choice to decrease waste, Ananas Anam uses organic and biodegradable "leather" made from pineapple to assemble their products. Fun fact: did you know pineapples do NOT grow on trees but on bushes? Yes, we were surprised too...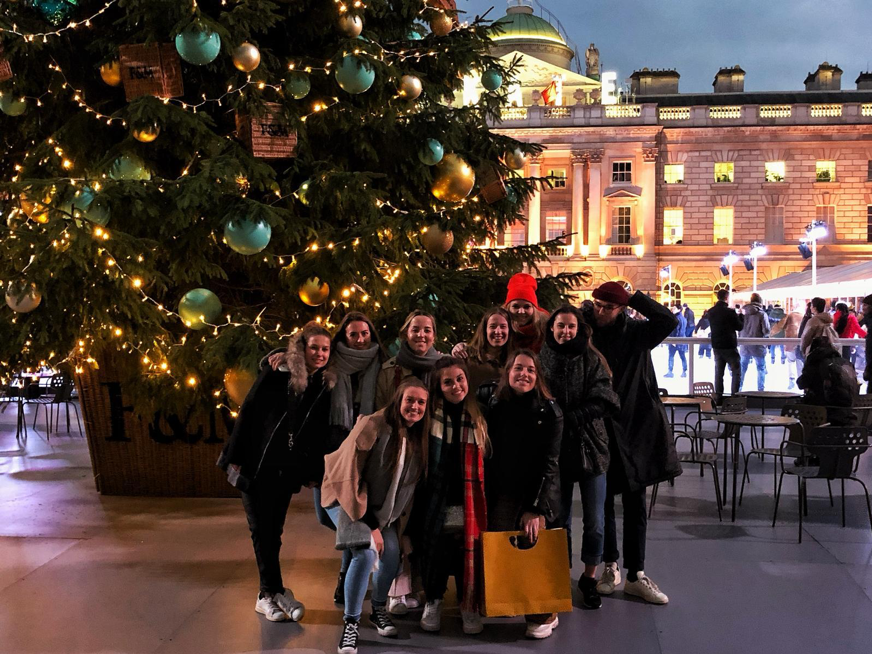 After the last stops, it was time to take the Eurostar home. We all agree that the New Business of Fashion trip to London was a huge success. The trip as a whole was very very educational and inspiring and we loved the opportunities to get to know interesting concepts and new brands. Thank you AMS for this adventure!
Interested in joining this London journey next year?