With Christmas bells ringing across the globe, AMS being decorated with Christmas trees and international students packing to go back home for Christmas break, isn't it obvious that Christmas is what is on all of our minds right now? But my mind is questioning a little twisted aspect of it. Coming from India, where Christmas is just a holiday and what most of the people do is light up the buildings and streets, I have always wondered how people in different countries celebrate Christmas. I didn't really have to run around or Google it to find my answers. All I had to do was sit in the Foyer and I could find a dozen international students who could enlighten me with their experiences.
Antwerp
I would begin this with my experience so far in Antwerp. Weeks before Christmas, all across Belgium, Christmas markets are organized. Streets are decorated and lit up and Christmas trees are erected everywhere. I have also heard from Belgian students that they celebrate Christmas Eve with their families, have dinners, and give and receive gifts. On the morning of Christmas, they have a brunch with their family and enjoy the rest of the day together. This is my first Christmas on international soils and I am already in love with Belgian Christmas.
Russia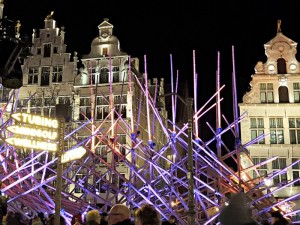 One of my friends, Julia, enlightened me on how they celebrate Christmas in Russia. She said that, nowadays, very few people in Russia celebrate Christmas anymore. The celebration is on January 7 and they usually celebrate it with their families. The family has dinner together and on this day, they don't drink or even exchange gifts (except for a few religious families). But she mentioned that on the whole, it has just become a normal holiday. For them, as she said, New Year's Eve is more important.
Philippines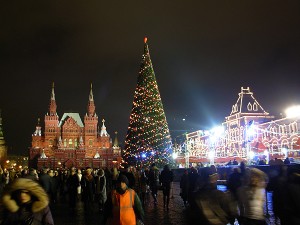 In the Philippines, they call Christmas Eve "Noche Buena", something I learned from a fellow course mate, Christelle. They wait until 12 A.M. on December 25th to start eating the food placed on the table. They have a multiple-course meal according to traditions and then they exchange gifts. In the morning, everyone would go and celebrate in mass and have lunch afterwards. So to say, it is celebrated in a pretty traditional way in Philippines but they also do celebrate it with their family and friends.
USA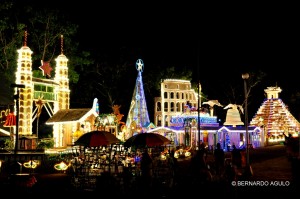 One of the most popular locations in the world for Christmas would be the USA. So, I couldn't miss getting information on this one, especially when we have so many amazing American students amongst us. To begin with, we all think we know how Christmas is celebrated in the US, but from what I got to know from a friend, Sophia, is that with a country as big as the US, nothing can be predicted. From what I could comprehend, all over the States people have different ways of celebrating Christmas. Sophia celebrates it with her family. They visit the Church on Christmas Eve and sing carols. The next morning they receive gifts, which are said to be from Santa himself, and have lunch or dinner together. It's a day devoted to family time, but some people do go out and wish to celebrate it in different ways. One of the most famous spots for Christmas is in New York City at Rockefeller Center. If you happen to be in New York during Christmas, it's a place you must visit.
China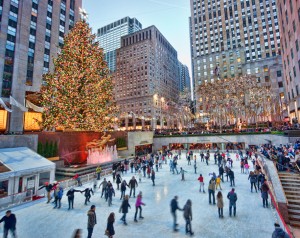 As for China, Biwen, a student of the Supply Chain course, said that they don't officially celebrate Christmas. The shopping malls are decorated and offer discounts and lanterns are lit at some places. Some people go out for dinner. But on the whole, they do not celebrate Christmas. Instead they celebrate Chinese New Year.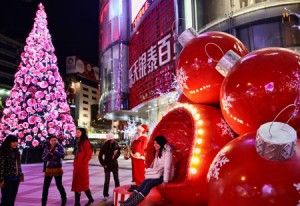 What I learned from all these conversations about Christmas is that it is a holiday celebrated all over the globe, no matter in how extravagantly or simply the celebrations may be, it is a holiday that is meant to be spent with family while being surrounded by beautiful lights and lovely carols. If I ever get a chance, I would love to visit each of these countries during Christmas. But for now, I will just enjoy my Belgian Christmas.
Merry Christmas!