What happened to our freshly graduated students from last year? Jasper Wijnands, current student at AMS, interviewed some of them.
Meet Jef Sprengers, alumnus Master in Management, one year later.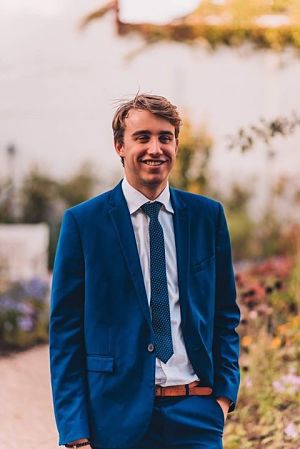 Can you give a brief introduction about yourself?
Hi, I am Jef, 24 years old. I graduated in the Master in Management after obtaining my master's degree in law. I am now working as a corporate lawyer in a medium-sized office in Antwerp.
Last year I had the honor to chair the Student Council together with Sofie Lambert. We had a great year with a fantastic team and organized a lot of events: international food festival, afterwork drinks, quiz, ski trip, TED Talks…
According to others, I have a positive mindset, I am very optimistic and committed and a real team player with great empathy towards others.
Secondly, I am a person that likes to challenge the status-quo. I like to set up new projects and to take initiatives. I fully embrace creativity and entrepreneurship. I try to find a solution for every problem and involve everyone as much as possible in all the projects I set up and I motivate people to get the best out of themselves.
Thirdly, I am result driven, I go the extra mile. I am motivated by challenges and I am achievement orientated: working under pressure is not a problem for me, meeting deadlines or projects that are unexpectedly need to be done, will not change my motivation and commitment. The necessary stress and time constraints that come with it, gives me a boost to achieve a solid result.
"I am now able (…) to think along with our clients from a business point of view and to take on responsibilities and build up my own portfolio of clients early on in my professional job."
Tell us some more about your job!
In the end I still chose a professional career in the legal world… It was not an easy choice because initially I was looking more towards a job in consultancy. But after a difficult consideration and the uncertain job market in times of Covid-19, I am now a corporate lawyer in a medium-sized law firm in Antwerp. I specialize mainly in corporate law, private banking law and intellectual property law.
The education at Antwerp Management School has given me an enormous amount of experiences and insights anyway. I am now able to interpret financial figures and analyses, to think along with our clients from a business point of view and to take on responsibilities and build up my own portfolio of clients early on in my professional job.
What was your reason to apply for the master at AMS?
After completing a 5-year law education at the University of Antwerp, I was looking for a new challenge. At that moment I was not entirely convinced to pursue a career in the legal world.
A business school opens up possibilities for the future, combines both theoretical and practical training, challenges you in many areas, provides alternative, well-founded frames of thought and gives you the opportunity to boost your self-confidence...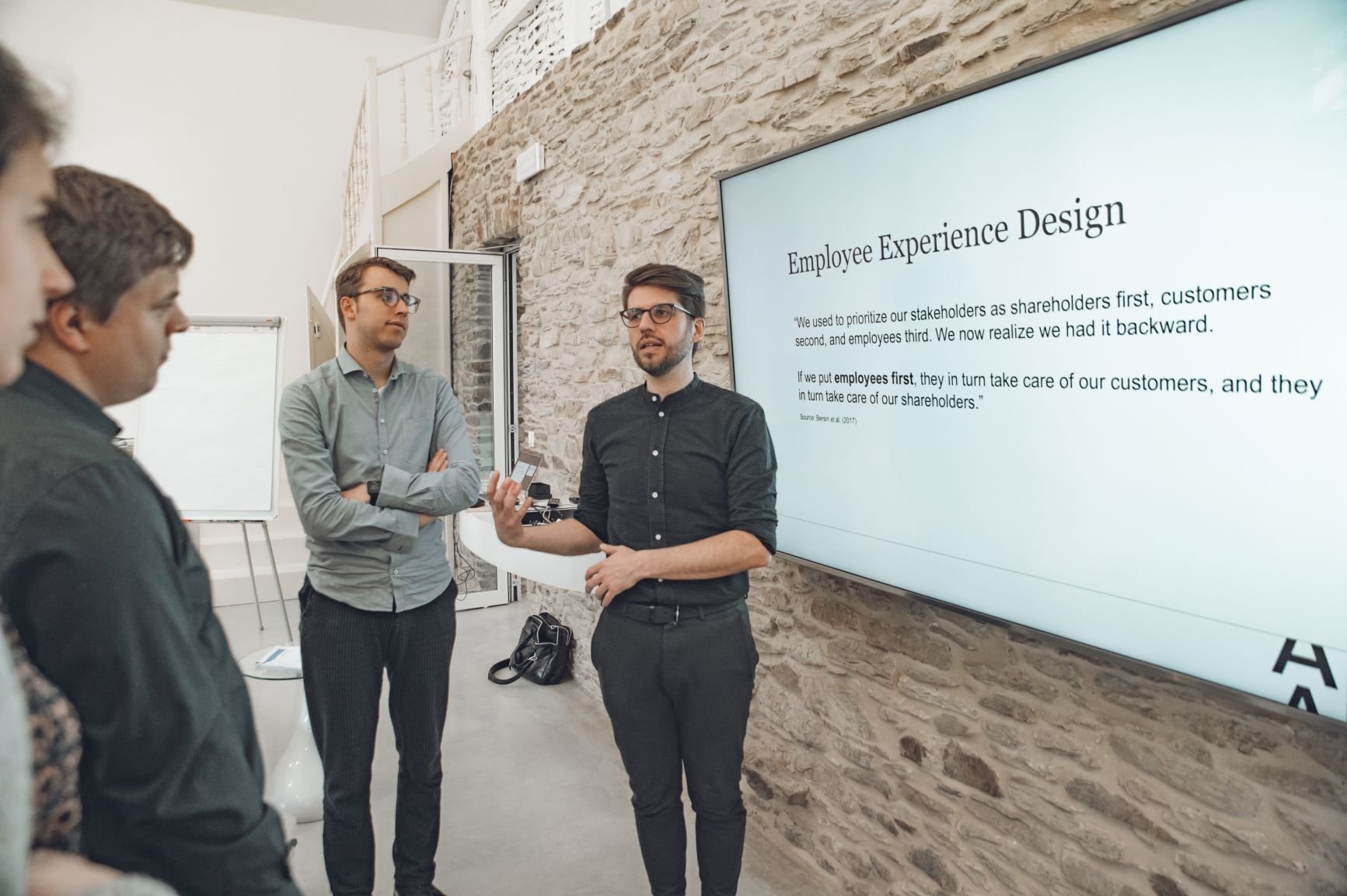 "Opening minds to impact the world" is a catchphrase that inspires me. This growth perspective of Antwerp Management School fits perfectly in my personal approach how I tackle things in my (professional) life: creatively dealing with theses and points of views that are seemingly paradoxical, a culture of cooperation and engagement, developing a critical mind, challenging yourself....
"AMS is a smaller business school that in my opinion radiates more of a homely atmosphere, more of a hands-on mentality! It is a 'house' full of expertise with professors who are close to the students ('familiar'). It is not only about prestige, but also about who you are as a person."
How has your master at AMS contributed to your career start?
The Master in Management is a broadening, general program covering various management disciplines. In my law degree I was only able to gain insights in legal aspects, but I was not aware of how an organization is run by different departments, how a strategy and marketing are developed, how business processes can be optimized.... As a lawyer you can only help clients with legal advice, but you can not think any further. You do not know how their organization really works because you do not have that knowledge and insights. This program gives you that broad basis to get acquainted with entrepreneurship, digitization and innovation.
At AMS I also went through a development process to see who I am, what I am strong at, what distinguishes me, what I want to achieve and where I see myself. By taking on different responsibilities (co-president in Student Council, ALP-project, consultancy bootcamp, master project), by asking a large number of people for feedback and by doing self-reflection, I have been able to gain insight into my evolution, my strengths, my points of development, my leadership vision... Agility, resilience and flexibility are so important in this complex, global and rapidly changing society.
Want to know more about how the Master in Management can kickstart your career?