Nicolas Van der Wee is a creative Masters in Innovation and Entrepreneurship student at Antwerp Management School. Him and his class spent 1 weeks in Stockholm during their program to explore entrepreneurship in the city, this is his story.
Motto for our Trip "LAGOM"
Lagom, the Swedish philosophy of life, is not having too much, nor too little, but being just right… what makes them one of the happiest people on earth! This quickly became the motto for our trip.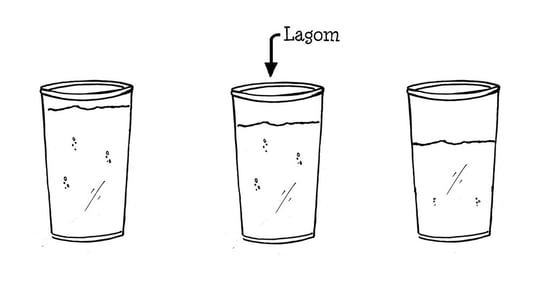 With the end of the year in sight, and what we felt was going to be an awesome trip, we left Belgium behind to have our last international trip to Stockholm. We took our prejudices of way too expensive alcohol and beautiful people, to embark on an interesting journey. Our goal? To understand why this city is actually so attractive for entrepreneurs, and why so many of them are going public? Our method? Visiting the scale-ups and start-ups that mark the future of Stockholm.
Company Visits
Our first day we were invited by Nasdaq who gave us insights on the procedure of going public, and the many advantages of it. We even had the chance to ring the opening bell, a privilege only reserved for the stock market's newcomers, but for a day, for MIE too.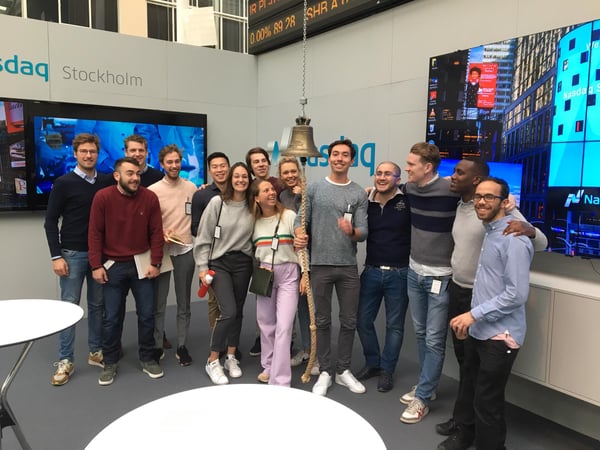 Next day we woke up with an even bigger smile, we were meeting Spotify, a company well known to all of us, with the reputation of being a great employer. Dieter Van de Walle, a Spotify developer, showed us around. He talked about the Swedish culture, the culture at Spotify, how they work and how he ended up there. Our favourite part that day was definitely the company tour. We discovered so many hidden perks of working there, like a gaming room, rooftop bar with one of the most beautiful views of the city, a karaoke room and so much more. It was really interesting what Spotify is doing to attract and retain the talents of the digital world.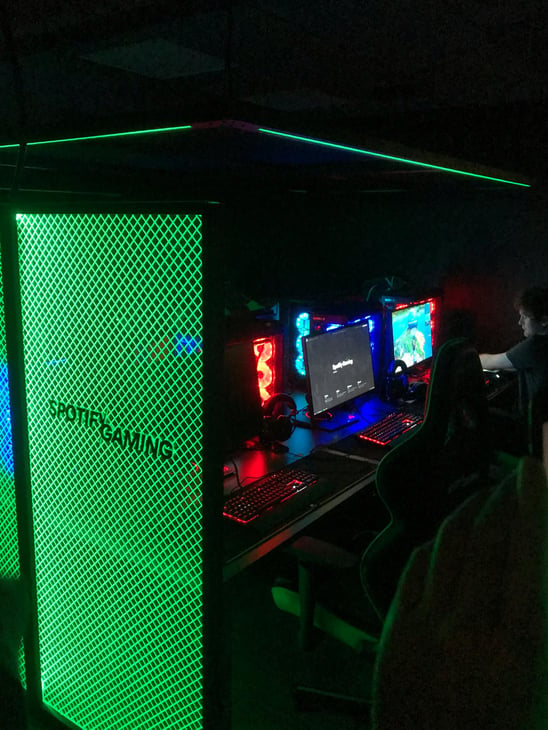 The rest of our trip we had the opportunity to conduct interviews with CEO's of promising start-ups, innovation hubs and policy makers. Connecting with them, showed us how open and friendly they are towards other entrepreneurs and why an IPO is actually that interesting in this city. It was such a nice opportunity to have an inspiring talk, and some early career advice from all of them.
City Visits
Of course, we also had the chance to visit the city's treasures, like the VASA museum, the old city centre and the Royal Gardens, where you can spot wild deer at only a five minute walk from the busy streets of Stockholm. I think I can speak for all of us to say that we absolutely loved Sweden's capital. Making the trip just Lagom.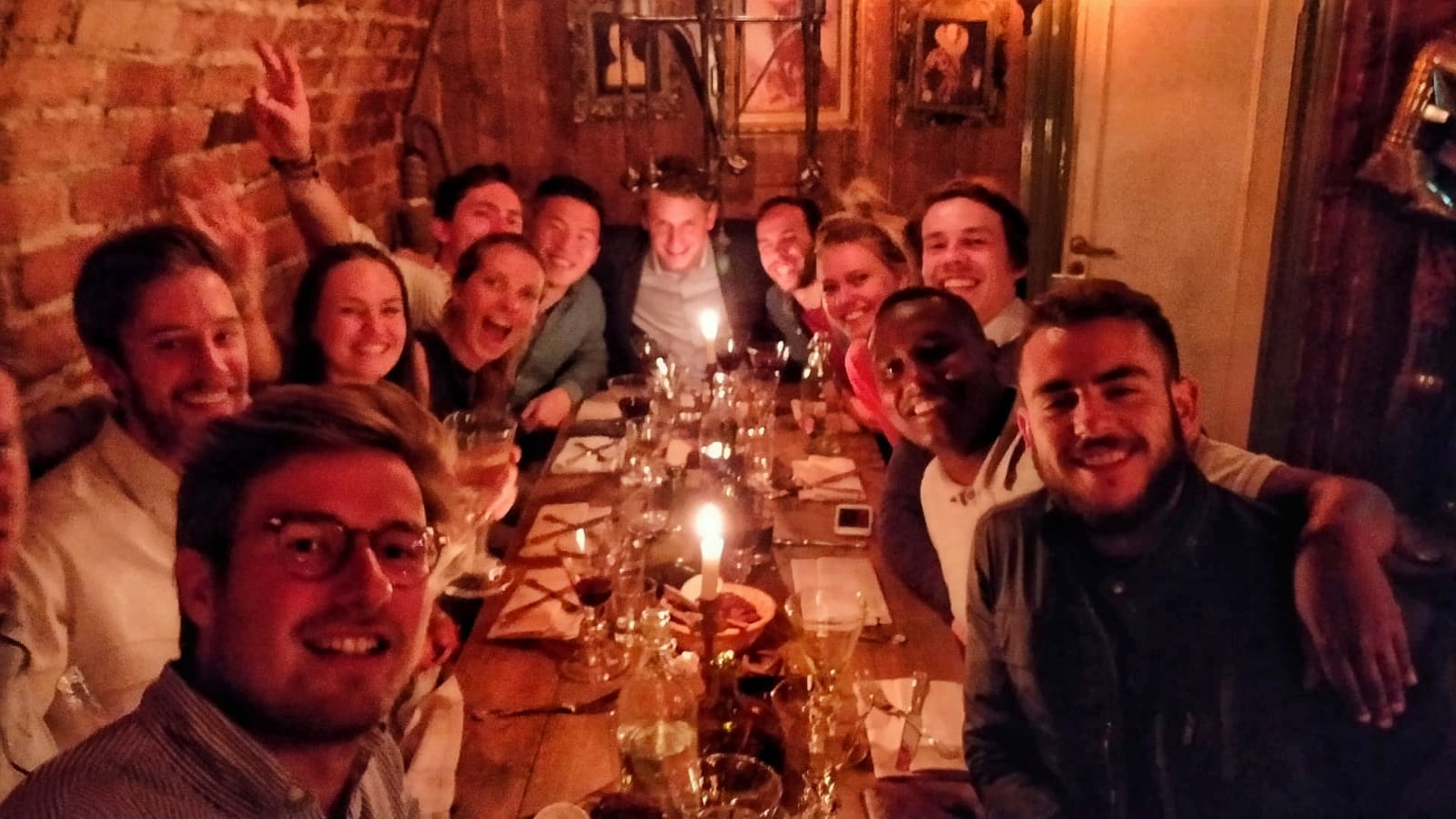 Interested in exploring innovation and entrepreneurship in cities like Stockholm?