Hello, Konnichiwa, Ni Hao, Goededag, Ola, Namaste, Bonjour!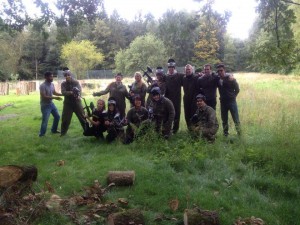 This is the first article of the year for Supply Chain Management, but you know what they say….. Save the best for last! :D We are actually the biggest group at AMS, with 40 students and 16 nationalities. Students come from India, the US, Canada, China, Vietnam, Greece, Belgium,… You name it, we have it. Being so international is what makes our class the most interesting and fun!
This post is about the daily life of Supply Chain so far! Enjoy!
Thanksgiving! We actually had a real diner as well...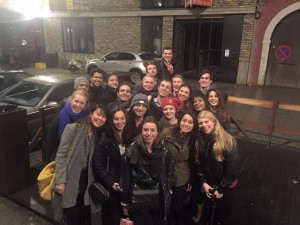 Christmas Dinner in Antwerp! We also included Secret Santa and bought each other gifts. Our creative thinking classes apparently payed off, where Chinese "sexy" Biwen got 3 liters of Tiramisu, bold Antonio got some hair gel and a hat, the Asian students got a lot of chocolate, Avishek got a trophy for "Best Supply Chain Manager of the year", …..
Enjoy the Christmas break and see you next semester!