What happened to our freshly graduated students from last year? Jasper Wijnands, current student at AMS, interviewed some of them.
Meet Sofie Gutermann, alumna Master in Human Resources Management, one year later.
Can you give a brief introduction about yourself?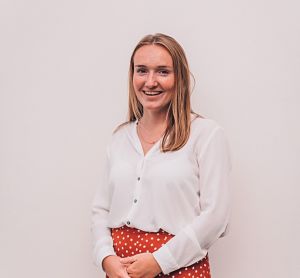 Hi, my name is Sofie, I am 23 years old. My friends will describe me as an enthusiastic person who never gives up. I am a resilient person who will always find a way to achieve her goals. I am caring, a real 'people lover' and team player.
During my Master of Social and Economic Sciences at the University of Antwerp I was always fascinated by questions such as: how can we make an organization healthy and profitable but also make the people who work there feel good and engaged. That was the moment I realized I liked bridging people with organizations. People are the greatest asset of an organization, I strongly believe. That is why I chose to study the Master in Human Resources Management at Antwerp Management School. After my amazing year at AMS I was selected for the Young Potential Programme in HR at Crelan Bank.
What is the Young Potential Programme of Crelan Bank all about?
Currently I am working as an HR trainee at Crelan Bank. During 24 months I am doing a traineeship within three departments of HR. At this moment I am working within the L&D department, in which it is my responsibility to take care of five projects: creating a learning trajectory, implementing and communicating a new online learning platform for the whole company, analyzing and reporting data about learning activities, organizing a learning week for all the employees and propagating the mission and vision of L&D at Crelan Bank. Besides that, I am also working on projects related to performance management, change management and the new way of working.
During my traineeship I also have several individual coaching sessions, a mentor and a buddy. It is very nice to work in a company like Crelan which really cares about its employees. I truly appreciate their company values. For example, one of their values is 'personal', I really feel that I mean something in the organization and that my manager and colleagues appreciate me the way I am. In addition, it is very challenging to work in the financial sector where big digital trends are changing the way we work.
What was your reason to apply for the master at AMS?
After graduating in a Master of Social and Economic Sciences at the University of Antwerp, I had a lot of theoretical knowledge but I did not know how to put it into practice. I needed a new challenge in another field of study to develop more my hard and soft skills. At the same time, I felt that I did not know myself enough to know which specific job would suit me and what my future career might look like. Therefore I was convinced that a business school could help me to bridge the gap from theory to practice and could stimulate my personal development.
I needed a school which helps their students to be the best version of their selves and who stimulate their fellow students to develop their own leadership style. I was also looking for a school where students could learn in small groups and where everyone would have the same passion and drive. Specifically, I chose to study at AMS because of the unique master and the international ranking. The presence of the many nationalities on campus and working in multicultural teams were also big pluses for me. I wanted to broaden my HR knowledge in a globalized way.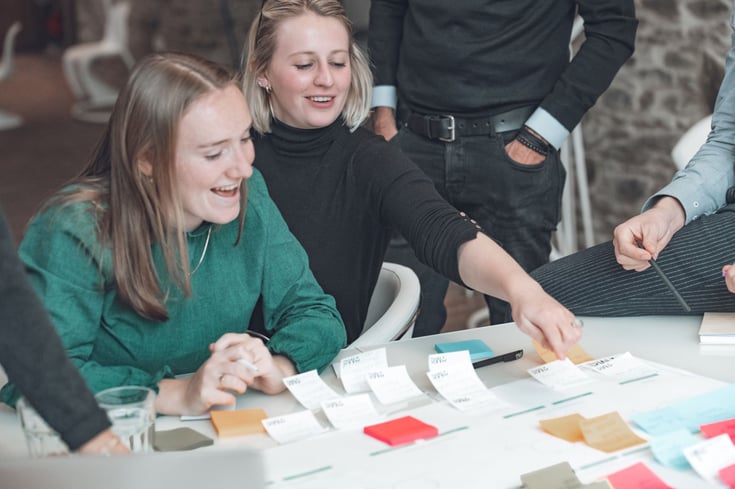 "I am truly grateful for my personal development journey where I have grown from a girl to a woman who knows what she wants."
How has your master at AMS contributed to your career start?
Studying at Antwerp Management School has been the best decision I have ever made. AMS has broadened my horizons to be a better version of myself, a better future leader and a better world citizen. I am truly grateful for my personal development journey where I have grown from a girl to a woman who knows what she wants. It was a journey in which I developed my future leadership style and became aware of who I am. There were feedback sessions and several moments of reflection which made me realize how I work in a team and what I want in the future. I learned how to be resilient and which work values I really appreciate. I grabbed a lot of opportunities to learn during this year and I am glad I did.
Today I still use skills I learned at AMS, for example: resilience, critical thinking, communication skills and decision making. AMS was an amazing learning experience that has opened my mind, ready to impact the world.
Want to know more about how the Master in Human Resources Management can kickstart your career?