After an entire semester in Antwerp, we finished just a few days before Christmas. Some of us didn't choose for the cosy holiday option amongst friends or families. Some of us were ready to start as soon as possible with our new adventure. Our second continent. South-America. We were ready to discover the other side of the world!
Why not go earlier and enjoy a real good sunny holiday? A week full of adventures, surfing and caipirinhas were calling us! We, Lore and Héloïse, decided to take advantage of this second continent, and we found the perfect spot to do this. We went to Jericoacoara, as described on their website: 'A small fishing village, mecca of windsurfing and kite surfing', in Ceará, Brazil. Located around 300 km west of Fortaleza. Jeri, as it is better known, is the kind of idyllic place where many travelers end up deciding to stay for longer than they had originally planned.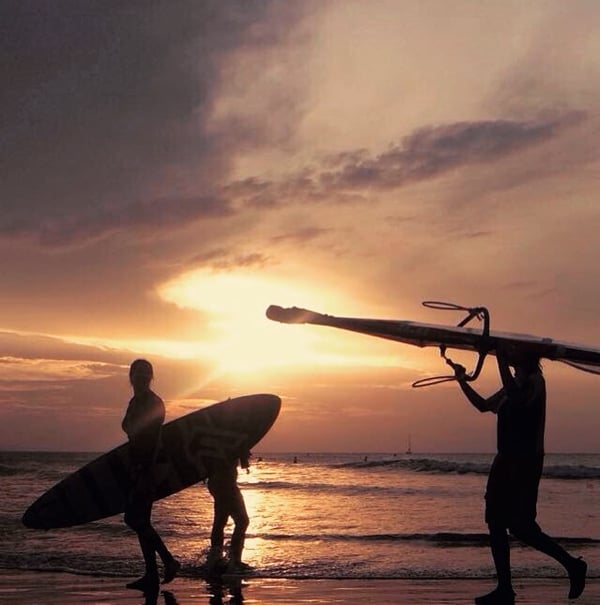 Jericoacoara is a place removed from the hurried modern world of screeching sirens, maniac deadlines, traffic jams and endless lineups. A place where streets are paved with sand, where beaches stretch as far as the eye can see and where warm water marries with palm swaying breezes.'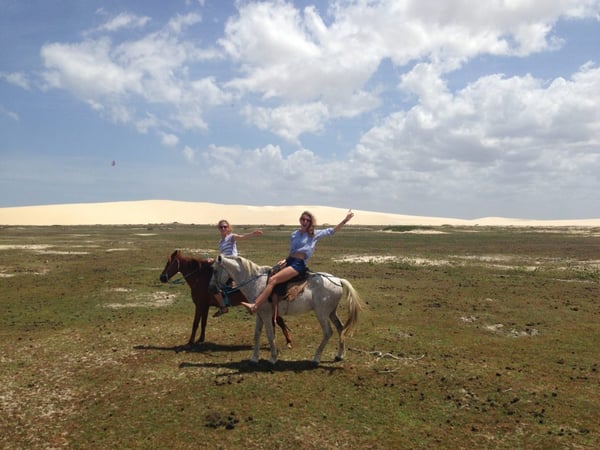 This was exactly what we needed, a relaxing destination after a challenging semester in Antwerp and to get ready for the busy weeks in Fortaleza and New York. We can recommend it to everybody. Especially New Year's Eve was a night we will never forget. After counting down, everybody walked to the sea to jump over seven waves, to make seven wishes for the new year. After that, a huge beach party started which went on until sunrise. We couldn't have imagined a better night!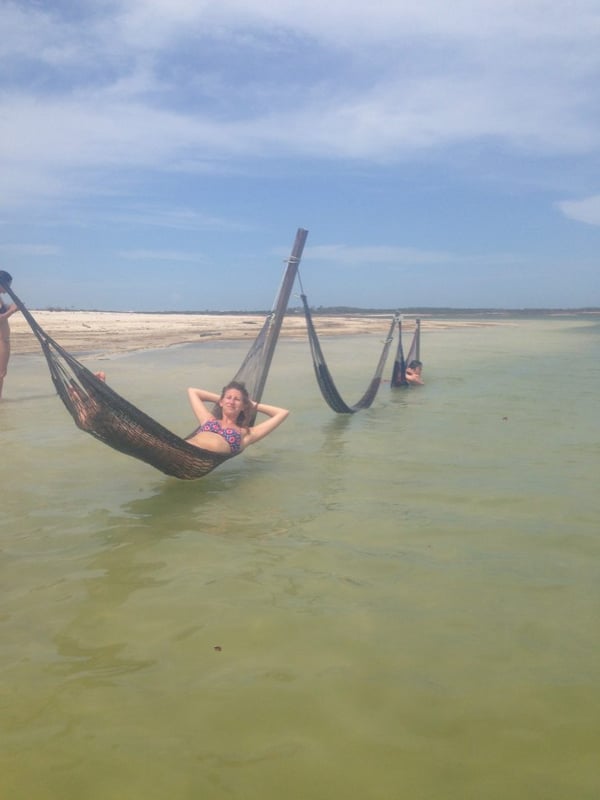 But we weren't in Brazil for only a holiday. It was time to get serious again. The rest of the group arrived in Fortaleza, and so did we. The University of Fortaleza (UNIFOR), located 30 minutes from our hotel, welcomed us with a real Brazilian breakfast and a nice accordion show by a local social community project. During our two weeks, we learned a lot about the Brazilian economy and the way they do marketing here. The classes were very interactive and overloaded with food breaks, coffee and juices. Most of the time we had classes in the morning and in the afternoon we visited local companies that produce household electronics (Esmaltec), bottled water (Indaiá), cookies and pasta products (M. Diaz Branco) and so on.
The company visits provided us some real insights of how companies operate here and how their marketing teams take on the huge challenge to target the many different states, social classes and cultures within Brazil. With Brazil being larger than the whole of Europe, marketers don't have the easiest job here, especially bearing in mind that Brazil has been going through some tough economic times over the last few years.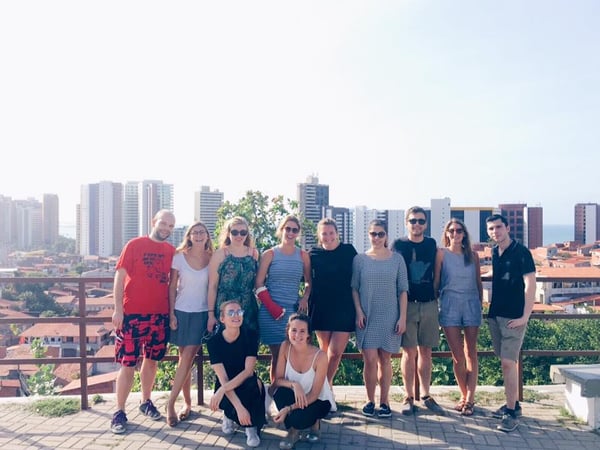 Next to our busy schedule, we also found some time to explore the city. We didn't receive many Fortaleza recommendations, so it was totally up to us to find the best places! Our favorite area for dinner quickly became Rua Prof. Dias Da Rocha, where we found Moleskine Gastrobar, Coco Bambu and our number one place of the trip, Cort Carnes Nobles. This is a tiny little deli shop, specialized in high quality meat, with an open rooftop terrace upstairs. We spent three nights there, making new friends over delicious gin & tonics and grilled steaks.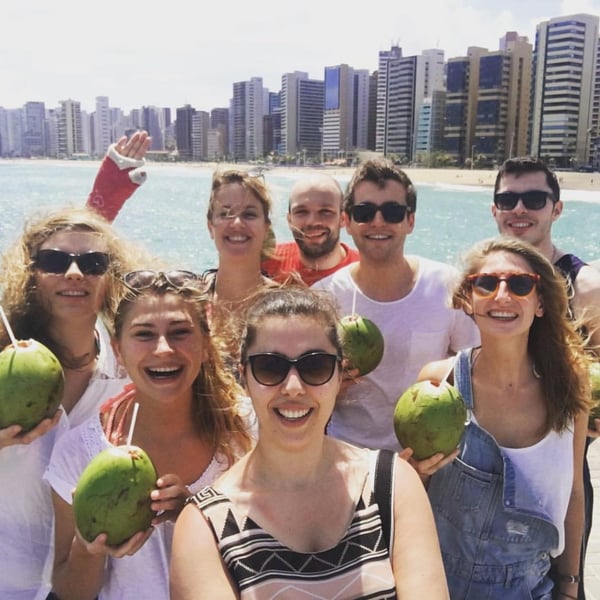 During the weekend we tried some beach bars on the endless Praia Do Futuro beach, of which Guarderia was our favorite. Coconuts and beach by day, caipirinhas and dancing with locals on Brazilian music by night! On our last day we found another favorite, the Colosso Lake Lounge. A beautiful restaurant/lounge by a big lake, where we had the most beautiful sun set on our last night in Brazil. Although we were a bit unsure about Fortaleza at first, it managed to find a place in our hearts. Thank you to UNIFOR and Fortaleza for welcoming us with open arms and giving us this unforgettable experience!
- Lore D'Hooghe and Héloïse Vandeputte -