Living in New York City, the experience we all had been looking forward to, has finally become a reality. But man, time flies in the city that never sleeps. I cannot believe that already one and a half month has past since we moved to New York! Here is an update of our life in the city. If you want to know what we have been up to, take a seat and read further.
Apartment struggles...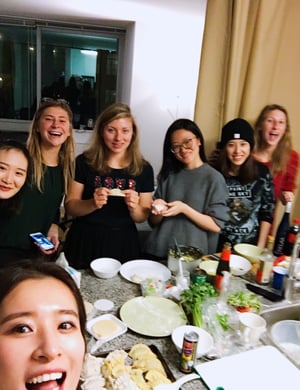 As Athena wrote in our first NY update, some of us had already found an apartment before we arrived in New York. The others spent the first weeks looking for that perfect combination of location, cleanliness and not-crazy roommates. By the beginning of February, everyone had finally moved into their own apartment. Yet, some are already thinking about moving. IKEA visits helped us to make that anonymous room more personalized (taking the ferry there with great views of the Manhattan skyline wasn't a punishment either). I was lucky to have found my apartment before I arrived: on the Upper East Side and super close to Central Park. Yay for morning runs around the Reservoir! But carrying groceries and laundry four floors up is the catch.
Fordham
In between moving, our semester at Fordham took off as well. The Fordham Gabelli School of Business welcomed us with a campus tour and a lunch to meet our fellow students, where we made some new friends. And then started the real work. We may not have as many hours of class as in Antwerp, but our professors know how to fill our days! The American way of teaching is a lot more interactive than at traditional Belgian universities. Presentations, group assignments and group discussions are our everyday reality. Next to individual papers and exams, that is.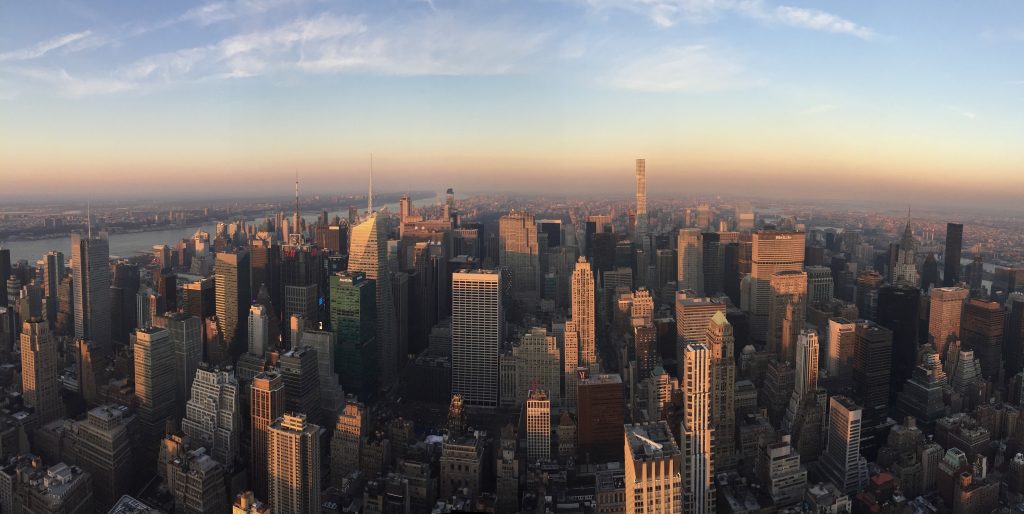 Luckily, we also have plenty of time to explore the city and different boroughs. Marketers have to know what is going on in society... Do you need another excuse to relax from your school work? From simply wandering through the city to visiting typical tourist attractions with visiting friends or family, to crossing off bucket lists, we are never done exploring this city! My favorite is brunch, which is completely different from our Belgian sweet brunches and can last the entire day. Take some huevos rancheros or a simple avocado on toast, topped off with a mimosa and you are good to go. On good days, the terrace is open, but don't take out those summer dresses yet, the next day could bring a snowstorm!
Lots of events...
At the end of January, the Chinese New Year took place. A couple of Chinese girls of our class invited Héloïse, Lore and me for a typical Chinese dinner. They taught us to make dumplings and we enjoyed a real Chinese feast. Happy Year of the Rooster everyone!
On the first Sunday of February, we had our first American event: the Superbowl. American Football is a typical American sport and to prepare us for this event, our new friend Matt organized a football training in Central Park. On a sunny Sunday morning, we put on all our Fordham merchandise and practiced throwing, running combinations and tried to score a touchdown. This prepared us for Superbowl Sunday and we watched The Patriot's memorable victory during an event organized by BelCham. Beer and American-style nachos (with grilled cheese, beans and peppers!) in hand of course.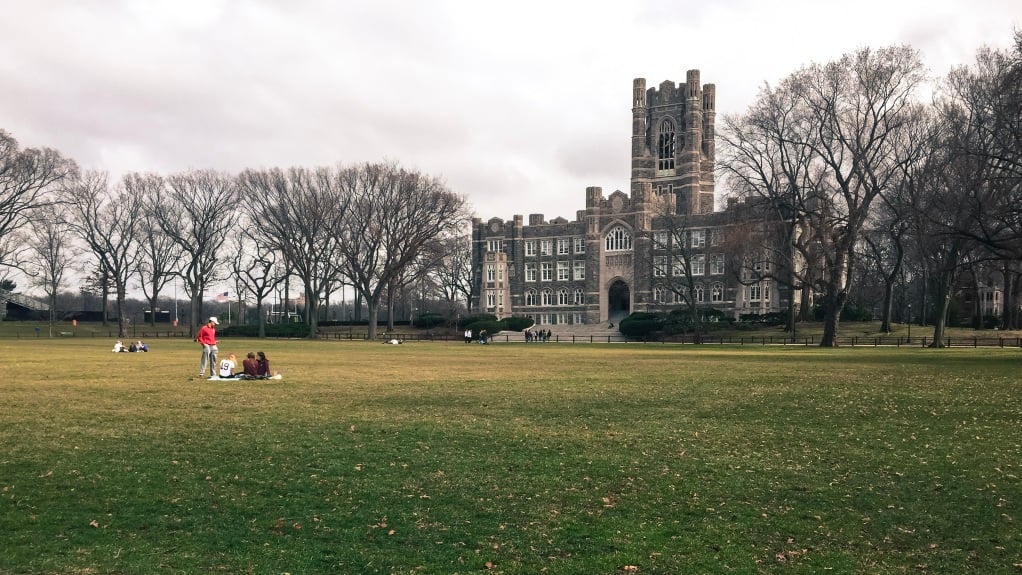 Finally, Fordham organized a trip to the Bronx campus, to watch the university's basketball game. The campus is like what you see in the movies. It is a small village on its own, with old buildings, lawns where students can relax and everyone was wearing Fordham merchandise. Unfortunately, the Fordham Rams lost to the Richmond Spiders. Alas, we missed the infamous victory party! But we enjoyed the game, the atmosphere and the animations during the breaks. Thank you, Fordham, for organizing this for us!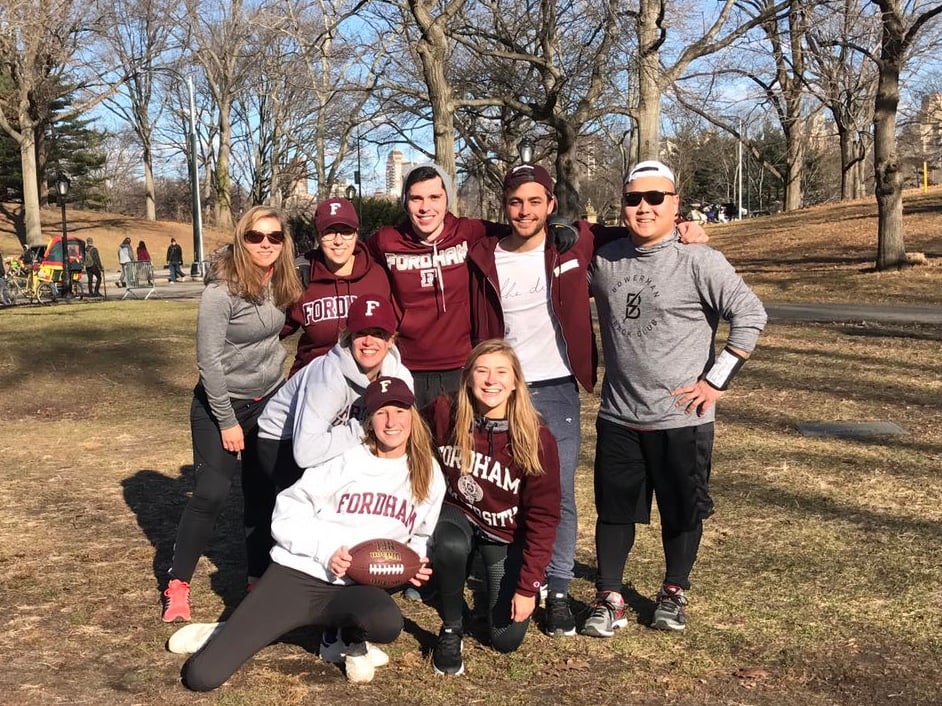 And now, February is over. March will bring sunny weather, spring break and a lot of deadlines. I am looking forward to it, but it will be over before we know it…
- Leonie -