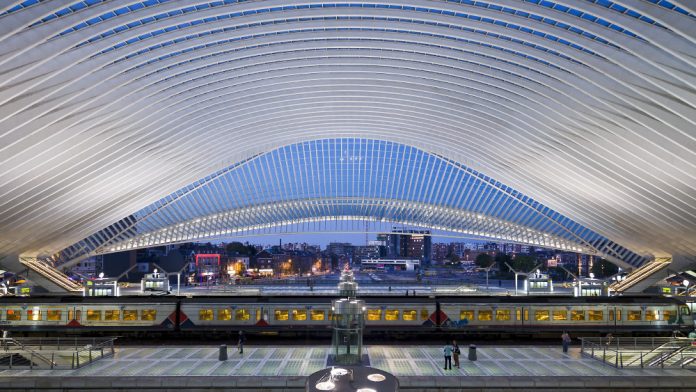 EARLY BIRDS… NOT!
Tuesday morning… Tom, the most dedicated commuter of MIM, left his house, at 4 a.m. to catch the bus at the Van Stalenstraat in Antwerp. At 8 a.m. everyone finally arrived at the bus station (one in a better mood than the other). One thing you should know about the MIM'ers of 2016-2017? We're not morning people… Obviously 95% of the bus slept within the first fifteen minutes to get two hours more sleep. While everyone was sleeping on the bus, we made the world's most spontaneous mannequin challenge. At 10 a.m. we arrived at the hotel and we were ready to start our two days in Luik!
MICROECONOMICS
Our two-days schedule was a nice mix of relaxing activities and lectures. We had two sessions of microeconomics with Professor Sebastien Broos, who succeeded to teach us the basics about demand and supply (since for some of us Economics was a totally new subject). Afterwards, we had a little assignment to test if we payed attention and OF COURSE we did great!
CHRISTMAS FUN
Our only night in Luik was filled with a lots of epic activities. First, we went to the brewery of Curtius. There we got a short brewery visit and a quiz organised by the European Student Network and the HEC students. Afterwards, we decided to go to the local Christmas Market to drink some Glühwein as well as some jenever shots. We ended the night in a dance club. Yet, we forgot that we have to walk half an hour back to our hotel.
BACON, EGGS & A HANGOVER
The morning after was less fun than the night before. As our class started at nine, we needed to hurry to be on time. Nevertheless, we took our time to talk about yesterday night of course and made jokes about the funny moments. Luckily, the enormous breakfast helped us to overcome our (minor) hangovers. Finally, we have to participate in a little-race-walking-contest to get on time at the university.
NETWORKING LUNCH
After class, we were invited to a networking lunch with the HEC students. We discussed the differences between Flanders and Wallonia. The school organised another quiz and the winners received a bag full of chocolate, Curtius beer and some other local specialties. It's no surprise that we ate all of those delicacies in the bus already on our way back to Antwerp.
-Annelies Van der Veken-