During the first semester Steunpunt Tewerkstelling (for English speaking students: it translates to fulcrum for employment), or STW if you want the short version, faced a problem. It needed a comprehensive solution to their cash flow planning needs. So what do you do when you face such a problem? Contact the Master of Finance students of course!
STW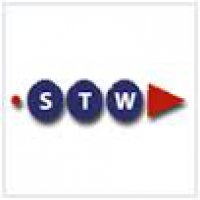 STW is a non-profit organization, situated in Antwerp, that helps to less fortunate youngsters find a stable job. They do this through professional education, language courses, and a whole lot more. With their comprehensive approach they try to make a difference for society, by giving the people the chances to exploit and develop their talents. If you have never heard of them, please look them up on Google.
This is an organization that really deserves all the support they can get.
Our experiences
So how was it for us? A hell of a journey. It was our research project for computer applications in finance course. After a few meetings with the general director and a board member to explain their current situation and their needs, we got to work on it in teams. Each team worked really hard, spending hours, days, weeks in front of their laptops, conceptualizing and filling in hundreds of excel formulas and VBA lines. Write, debug, review, repeat.
Oh boy this was a challenge, but it worked out in the end. All groups got to present their solution in the week before the Christmas break. Proud and all dressed up we showed up, anxious to know what they would think of our solution. Unfortunately for me, I didn't win, but it was a great and rewarding learning experience. The group of Christelle, Mahmoud, Hisham and Eltac found the solution that best fitted STW's needs and deserved the first place. Great work and effort of everyone and great work of STW every day, with their firm commitment to helping young people.
-Bob Van Leemputte-